Unfortunately, retaining the services of a lawyer is not often good news. This inevitably means that you are directly or indirectly involved in a dispute revolving around a point of law. The fact that lawyers charge high fees is an open secret in the professional world, and that's why most people are reluctant to set foot in a law office.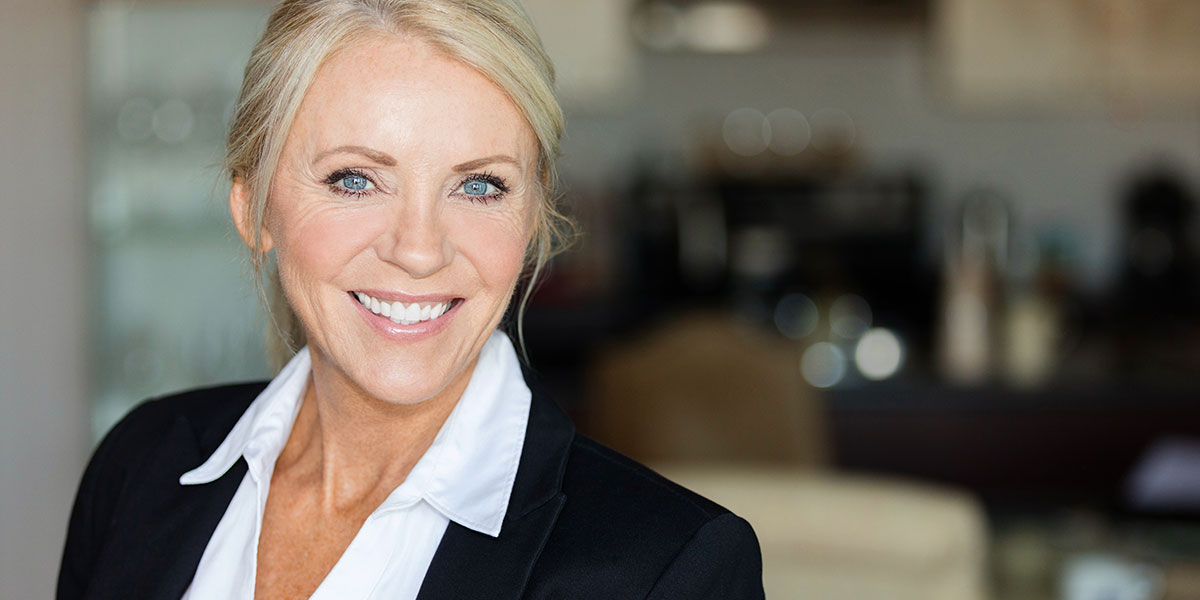 However, as frustrating as it may seem, it is insignificant compared to a possible defeat in court due to inadequate legal representation. This is why you must be aware of the various services offered by lawyers in the Laval region in order to hire a lawyer who will defend your rights!
What are the practice areas for personal litigation?
It is important to distinguish between disputes (or lawsuits) that concern you personally and those that concern a company. As the latter has its own legal personality, it can be prosecuted. So, if your company is being sued and you are involved in the lawsuit, please be aware that this only concerns you indirectly.
On the other hand, you also have certain rights which can be defended before a judge or even out of court. There are even areas of the law that you would not have heard of until the day you received a formal notice followed by a subpoena. We present below a summary list of the different areas of law for which a lawyer can represent you personally.
Real estate law:  This involves legal disputes revolving around property law. Whether the dispute is about the sale of a house, land, the addition of an easement, or any other actual right, a lawyer in this field can help.
To give a concrete example, many of these lawyers are called upon to settle "closing disputes" in court. This occurs when a disagreement arises between neighbors about the location of dividing lines or the encroachment of a building on a neighboring land.
These lawyers can also help you set up various real rights such as right of way (or any other type), usufruct, rights of use, or hunting. In short, they can help you change the use and intention of any real estate you own.
Labor law: Are you the victim of discrimination or psychological harassment at work? Do you want to set up a union? Have you been fired illegally? For each of these situations, a labor lawyer will be happy to take your case and settle it so that justice is done.
Family Law: Whether you are adopting a child, initiating divorce proceedings, or you have a dispute regarding custody, a lawyer in family law is the expert of choice in resolving your legal issues quickly and efficiently. This is obviously a particular type of practice due to the sensitivity of the cases handled but rest assured that lawyers practicing in this area have the necessary professionalism to handle the situation properly.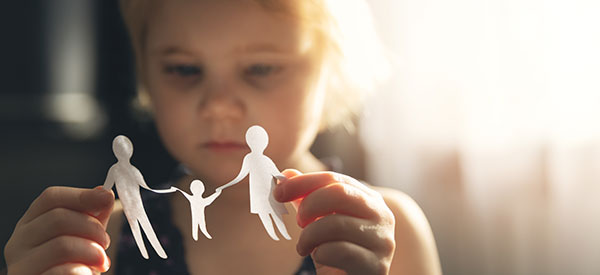 Civil liability: You will hire a lawyer in this area the day you fall on a patch of ice, your arm is broken, and you have a firm belief that the person in charge of the place was negligent. You will, therefore, seek compensation for a wrong that has been committed against you and your lawyer will have to prove 3 essential points in order for you to be awarded compensation:
Fault: A person was negligent in his duty.
Damage: You have suffered personal damage.
A correlation: This damage is the result of this fault committed.
Once these three points have been proven, the judge responsible for hearing the case will rule on the monetary value of the damages he deems appropriate to award you. In any event, many civil liability disputes are settled out of court where the parties each put water in their wine!
If your problem seems to fall into one of these categories, then you might benefit from the services of a lawyer!
Lawyers' services offered to business owners
Far from being limited to fence line settlements, lawyers are also skilled at advising company executives and resolving commercial disputes. They are, therefore, essential allies for managers and business owners.
Drafting of contracts / agreements: In business, contracts are ubiquitous documents to say the least. From writing to signing, no contractual initiative should take place without the help of a lawyer specializing in business or corporate law. They are also the experts of choice for drafting a shareholder agreement.
Mergers and Acquisitions: This is a delicate operation to merge two companies under one roof or to set up the acquisition of one company by another. Needless to say, only a lawyer in commercial law, and assisted by many other experts, can succeed in such an undertaking.
Labor law: In the labor aspect, there are always two sides: the employer and the union. Companies, like their employees, retain the services of lawyers to represent them in the event of a renegotiation of a collective agreement, a strike, or a lockout.
Adviser to large companies: Better safe than sorry! This is why business leaders surround themselves with lawyers acting as advisers.
How can a lawyer in personal and family law in Laval help you?
For better or for worse, family lawyers are at the center of their clients' emotional experiences. The delicate position in which they are placed justifies hiring a lawyer specializing in the field when a family problem of a legal nature arises. What are the specific procedures with which family lawyers can help you in Laval?
Child custody and alimony are the two main things a lawyer can help you with. Whether it is at the time of the separation when the agreement needs to be fixed or in subsequent years to revise it, former spouses can be represented by lawyers to respect everyone's rights, including those of the children.
Obviously, divorce petitions is also common for Laval lawyers. What you may not know is that lawyers are also able to settle divorces out of court when the ex-spouses agree on all the terms of the separation, including the fate of the relationship.
On the more positive side, family lawyers can also complete your adoption request, whether it is an inter-country adoption, special consent, or otherwise! They will advise you throughout the process, from the first forms to the final adoption judgment in court.
Lawyers can also work in human rights law by helping their clients with the opening of protective programs such as wardship or trusteeship and even with a protection order!
Is it possible to settle a dispute out of court with a Laval lawyer?
Are you hesitating to contact a lawyer because you do not want to get into endless litigation in the courts that might leave you frustrated and bitter? We understand this perspective. But what would you say if an alternative option existed to avoid the constraints of our justice system?
These are the private methods of dispute resolution! This refers in particular to mediation, negotiation, as well as arbitration! These three mechanisms are also encouraged by all players in the legal world in order to promote faster and more satisfactory resolution of disputes than the courts of public justice.
Negotiation is simply about hiring a lawyer to assert your rights against the opposing party in order to find common ground. Obviously, the two parties must enter into negotiations in good faith to hope to benefit from the process.
As for mediation, it consists of calling on a neutral third party to chair a forum in which the parties discuss with the aim of reaching a compromise. The role of the mediator is to listen to the parties and suggest solutions suitable to the interests of each, without compromising the interests of one for the benefit of the other.
Finally, arbitration gives more powers to the one acting as arbitrator. He is vested with powers similar to that of a judge, in that the parties entrust him with the task of settling the dispute by rendering an arbitration award. This will bind the parties who will be obliged to respect it.
Before you get carried away, know that these private methods of dispute resolution can only take place if both parties agree to participate. In the absence of such cooperation, one of the two parties will have to take the other to court to settle the dispute in court.
How much do these legal services cost?
Giving you an exact price would not only be unnecessary, but also inaccurate. Lawyers set their own rates and they vary depending on the complexity of your case and the type of rate chosen by your lawyer. Instead of giving you a number, here are the different ways lawyers use to bill their fees:
Hourly rate: You will be billed according to the number of hours spent on your case. The more complex it is, the more time it will take to complete and the higher the bill will be.
Lump sum price: Also called a fixed price, the lump sum must be clearly established from the start. The lawyer must also specify what this price includes as a service.
Maximum Price: It works the same as the hourly rate, except that you set a limit on billable hours.
Conditional Pricing: The lawyer only gets paid if you win! This type of pricing is especially popular when the cause at stake is likely to make a lot of money. A percentage will be deducted from the earnings to pay for your legal services.
Payment arrangement: Also called "advance payment", it consists of setting a frequency of payment at intervals to reduce the burden of legal fees.
While failing to offer services at modest prices, lawyers have, nevertheless, been able to adapt to the financial reality of their clients by offering flexible payment methods.
Find a lawyer in Laval through Compare Lawyers !
Now that you know that there are lawyers for any type of problem- personal or business- and their fees adjust to your financial situation, there is no more reason to hesitate. If you've been involved in a legal dispute or are considering taking legal action, let us find the right lawyer for you in Laval.
To do this, you just have to fill out the form on this page to receive 3 free quotes without any obligation!

Our partners, the most competent lawyers in their field, would be happy to share their expertise with you! Contact us using the form on this page.