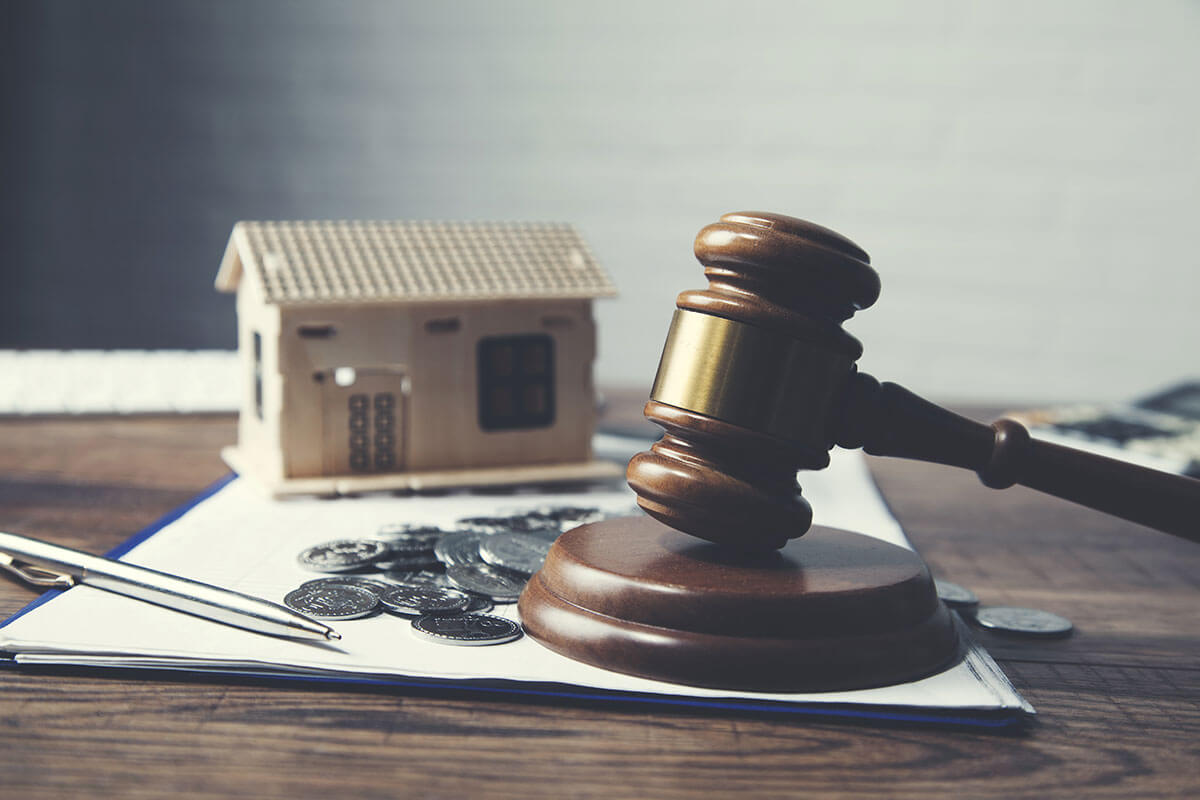 One mistake is enough to jeopardize the entire operation, and you could potentially lose your dream home. Don't let the complexity of the process compromise your dreams. Hire a real estate lawyer to assist you during your home buying process. He will perform due diligence, analyze the securities and give you advice to secure your home! See what such a lawyer can do and what he can do for you!
What does real estate law include?
Real estate law is a specialty within the law that includes more than the sale of a house between individuals or even with a broker. Although such an operation occupies an important place in this sector of the law, the lawyers working there still have a broader competence which includes:
Sale of a building: The sale of a building is a process that involves large amounts of money, not to mention, real estate mortgages, negotiations, promises to purchase and an overwhelming amount of legal jargon. Real estate lawyers specialize in overseeing the legal aspects of the sale of buildings of all sizes.
Rental / Lease Termination: Rental agreements (leases) between tenants and landlords are a common source of conflict. In fact, disputes surrounding non-compliance with a residential lease are frequent and lawyers in real estate law analyze the terms of a lease to reveal the obligations of each and especially to ensure that they are respected.
Representation in court / housing authority: When the sale of a real estate property becomes contentious and ends up in court, a real estate lawyer knows the applicable legal provisions that can win the case. It is also possible to hire a lawyer from the same field to represent you in a dispute between tenants and landlords.
Zoning expertise: Municipalities are able to make zoning bylaws in agriculture, residential, commercial, and other areas of operation. However, sometimes construction projects are blocked by these same rules, preventing the continuation of the project. Real estate lawyers are still able to advocate in your favor to have certain zoning changed so that your project can go forward.
When Should You Call a Real Estate Lawyer?
You should call a real estate lawyer before it's too late! More specifically, the sale of a home takes place in several important steps that aim for a smooth conclusion both before and after the transaction. This helps to protect your interests and help you to avoid buying a house with defects!  Here are the occasions when it may be appropriate to call a lawyer:
Negotiations: Negotiations when concluding a contract always involve their share of offers and counter-offers leading slowly (but not always surely) to an understanding between the parties. You should, however, be careful about any discussions you have with the seller or the buyer so that you do not inadvertently make a legally binding offer. You could be caught in a valid sales contract against your will.
Upon receipt of the offer to purchase: An offer to purchase is a document with binding legal value that sets out the conditions and price of the sale. An offer to purchase without a final sale price cannot be an offer. This is only one of the essential elements of this preliminary contract: the role of your lawyer in real estate law is to verify that all the equal provisions are indeed there.
At the time of the inspection: Do not buy a home without having it duly inspected by the professional of your choice (question of impartiality). At the end of the inspection, a report will be prepared by the expert and will indicate the condition of the house and the potential problems, if any. It is upon receipt of this report and if there were any defects found that you should call a real estate lawyer.
He can advise you on the best option to follow, such as: canceling the purchase procedure, reducing the offer, or even offering to buy without legal warranty of quality and at a reduced price.
Upon observation of a hidden defect: As soon as you notice the presence of a hidden defect or the moment you realize the seriousness of a construction defect, call a real estate lawyer without delay! Hidden defects can cost a fortune to repair, especially when they created damage before you noticed them. They are, sometimes, difficult to attribute to a particular owner when the house was in the possession of more than one owner over many years. Fear not, the hidden defect experts have seen more!
If there was a defect in consent: Didn't the seller tell you that planes were passing every morning just over the house? He lied to you about several essential aspects of the sales contract to push you into signing an agreement? You may well have recourse against him to cancel the sale and get your money back. Canceling a real estate transaction like buying a house doesn't happen without the help of a lawyer.
Verification of the title to the house
Believe it or not, administrative and even legal errors can compromise your status as a landlord. Indeed, it may be that a notary has made a mistake when passing titles from one owner to another, having the effect of rendering certain deeds invalid. This transmission from one owner to another is what is called a "chain of title". When a mistake does creep in, it must be corrected before a homeowner buys a home and ignores the defect.
For this reason, real estate lawyers are adept at doing research relating to previous title deeds, mortgages against the house, other types of collateral attached to the house, etc.
In short, a competent lawyer in this area will make sure that you are not vulnerable to possible lawsuits from a former owner or a mortgagee looking to get paid off a debt. They have important rights and powers of seizure, so beware!
Cancellation of a home sale: is it possible?
The house you just bought does not live up to the promises made by the seller. You notice that hidden defects are present and that several of the claims made by your seller have turned out to be false. You have recourse against the latter to cancel the sale of the house! It is sufficient to initiate an appeal with a lawyer on one of the following grounds:
Hidden defect: A hidden defect can vitiate the buyer's consent when it shows a certain seriousness. This will not always be enough, however. It may be that the solution ordered by a judge is rather the payment of damages or the reduction of the sale price.
Simple error: A simple error in law has the effect of vitiating the consent of one of the parties when it concerns the nature of the contract, its object or even an essential element determining the consent. For example, a contract in which someone buys a house with the idea of simply renting it is a simple mistake that could justify canceling the contract if the mistake made is excusable.
Fraudulent error: A fraudulent error will be found when the seller or buyer commits maneuvers, acts, lies, or manipulates the other party into buying the house. Not only does such a situation warrant cancellation, it can also result in an award of punitive damages.
Fear: When a person contracts under the threat of harm, the sale will have to be canceled. However, the fear of harm must be distinguished from mere "tough negotiations". It is perfectly legal to put pressure on a co-contractor during negotiations, as long as one remains within the limits of the legality.
The cancellation of a real estate transaction gives rise to a return of services which consists of returning what has been received. The buyer gives the house back and the seller gives the money back.
What is the role of the notary during a real estate transaction?
A lawyer is a very useful expert when it comes to selling homes. However, the law provides that certain acts must be carried out by a notary in the field of real estate, including those that fall within his competence as a public officer.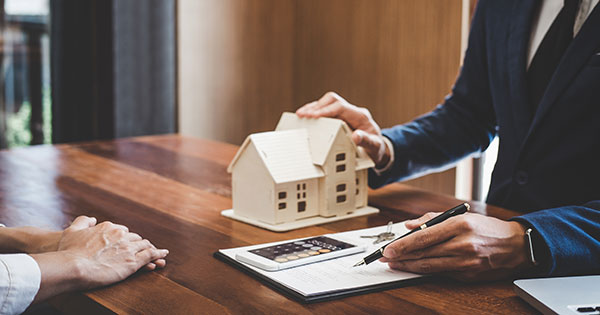 Real estate mortgage: The notary ensures that the house being sold is free of any mortgage and that no security is encumbered. He is also competent to prepare the mortgage deed, meet the seller and the buyer, and have them sign their respective contracts. He also acts as a bridge between the parties and financial institutions.
Check the chain of titles: Since many property titles are notarial deeds, it is easy for notaries not only to find them quickly, but also to analyze their validity. He can also correct these titles when they are lacking and even note the presence of a violation of the right of ownership, like an encroachment or a right of way in formation.
Payment of amounts due: The notary is closely involved in the settlement of the amount due to the seller. He deposits the money in trust so that it is indeed safe!
Find a real estate lawyer without delay through Compare Lawyers!
As you can see, the sale of a house can be quickly compromised when a defect slips into the formation of a contract, or when one of the parties acts in bad faith or when the titles of the property are lacking. To protect you on all fronts, hire a real estate lawyer to secure the transaction!
To simplify the process, work with Compare Lawyers! We are leaders in online referral services and can connect you to the best real estate lawyers in your area, free or charge!
 Just complete the form and your request will be sent quickly to
competent legal professionals!
Don't waste another minute – our services are free and no obligation!